Today "Doge Day", California-based tech online retailer Newegg announced it is now accepting Dogecoin, as an official payment method via BitPay.
We are now accepting #dogecoin as an official payment method via BitPay.
Simply click "Edit" in the payment section during checkout, select @BitPay, and complete your transaction.
Happy #DogeDay to all, let's share the good news ?https://t.co/Fht42HlwTipic.twitter.com/VoBKip1nqQ
— Newegg (@Newegg) 20th April 20, 2021
In its press release, it said that in 2014, it was "the first major e-retailer to accept Bitcoin for purchases made on the Newegg platform."
Andrew Choi, Sr. Brand Manager of Newegg, had this to say:
"The excitement and momentum around cryptocurrency are undeniable, and the recent surge in Dogecoin value underscores the need to make it easier for customers to make purchases with this popular cryptocurrency.
"We're committed to making it easy for our customers to shop however works best for them, and that means letting them complete transactions with the payment method that suits them best. To that end, we're happy to give Dogecoin fans an easy way to shop online for tech."
Advertisement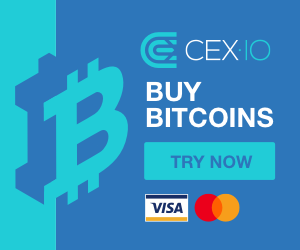 Here is what you need to pay with Dogecoin on Newegg.com:
"When completing an order on Newegg.com, customers who want to pay with Dogecoin simply click 'Edit' in the payment section on the checkout page, then select BitPay. Customers can then complete their transactions using Dogecoin held in their digital wallet."
If you are new to the Cryptocurrency world and would like to open an account we recommend Cex.io.
Disclaimer. This analysis and forecast are the personal opinions of the author that are not a recommendation to buy or sell cryptocurrency and should not be viewed as an endorsement by techbull.co.uk. Readers should do their own research before investing funds.